Overland Expo Flagstaff 2023
Overland Vehicle Systems (OVS) had a great showing at Overland Expo Flagstaff 2023. Visitors could get up close and personal with the latest in off-roading, overlanding, and camping gear. From the practical to the luxurious, OVS was on hand to demonstrate how they can facilitate an epic adventure. The OVS team was thrilled to see the enthusiasm of attendees when they started talking about their vehicles and accessories.
At Overland Expo, OVS showcased several vehicles built perfectly for overlanding and off-road camping. Attendees could check out various specialized 4x4s that feature rooftop tents, solar panels, LED light bars, and more. OVS also displayed accessories like winches, Rooftop Tents, and Awnings. It was a great opportunity for visitors to get the scoop on outfitting their own vehicles for an epic off-road adventure.
Overall, Overland Expo Flagstaff 2023 was a success for OVS. The enthusiasm of attendees despite the rain was contagious, and it added a special energy to the event that could only be experienced in person. We're looking forward to attending again next year!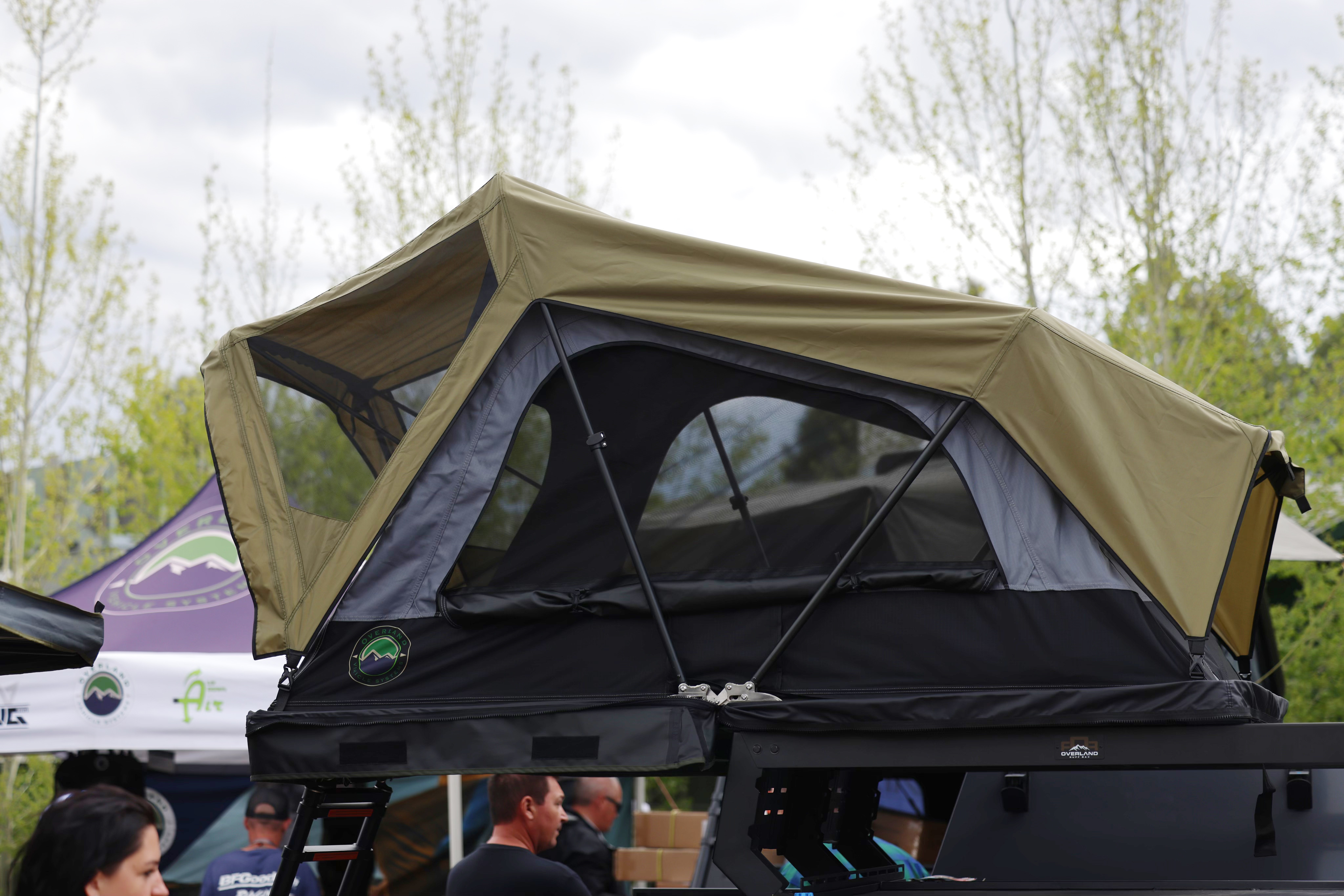 Our New Soft Sided Tent!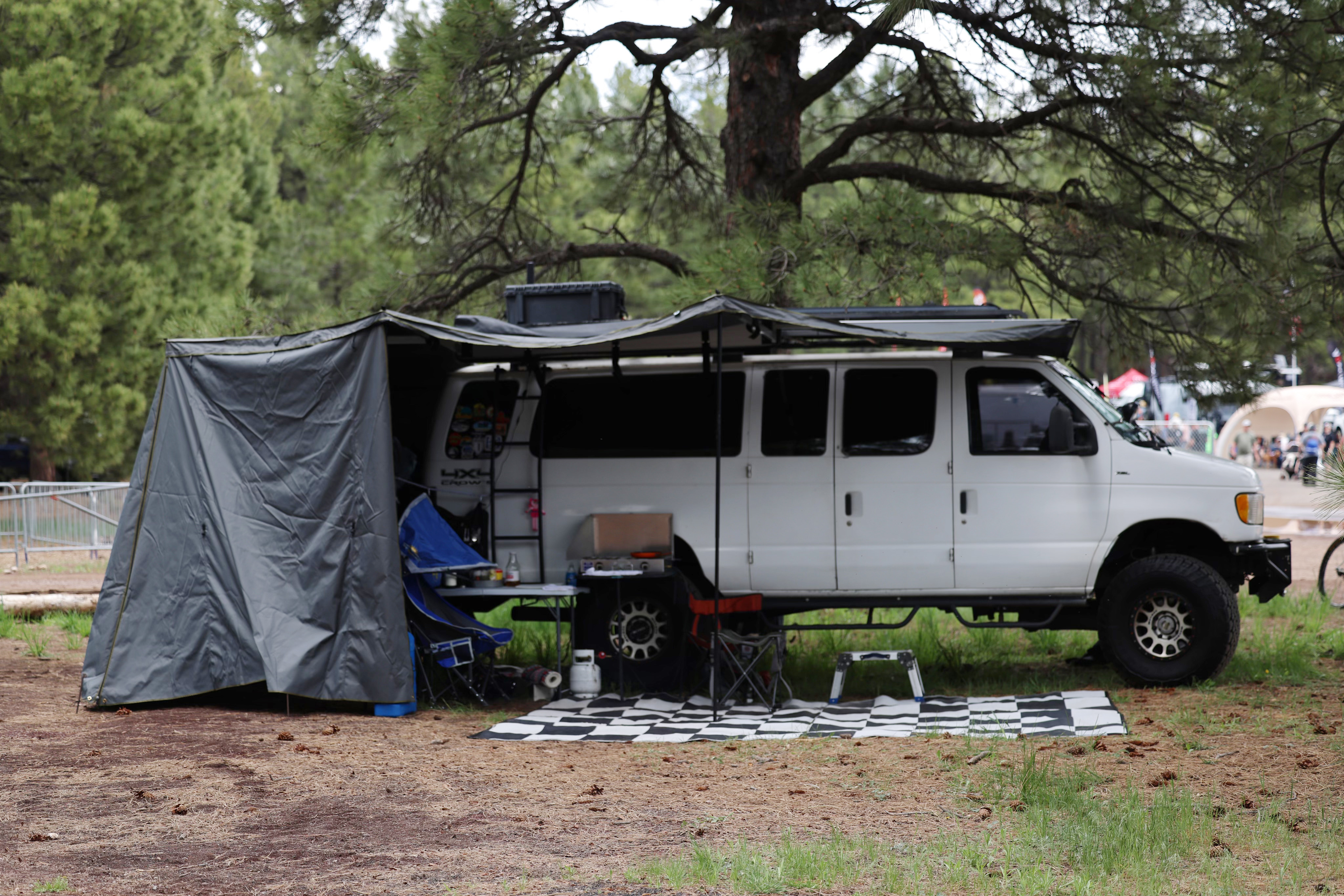 Our 270 In action!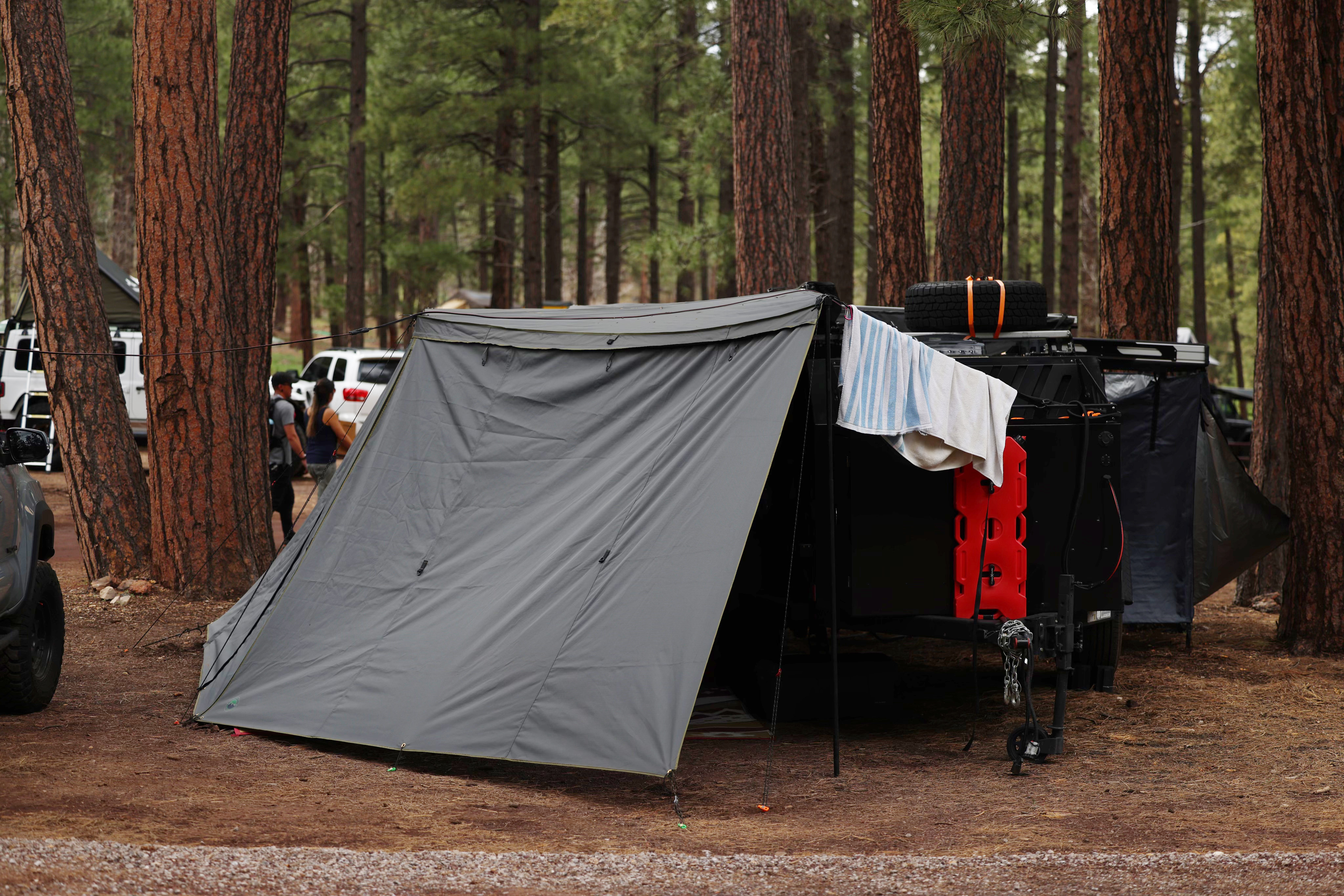 Nothing like a little extra coverage. Awning walls are always a good choice for extra shade.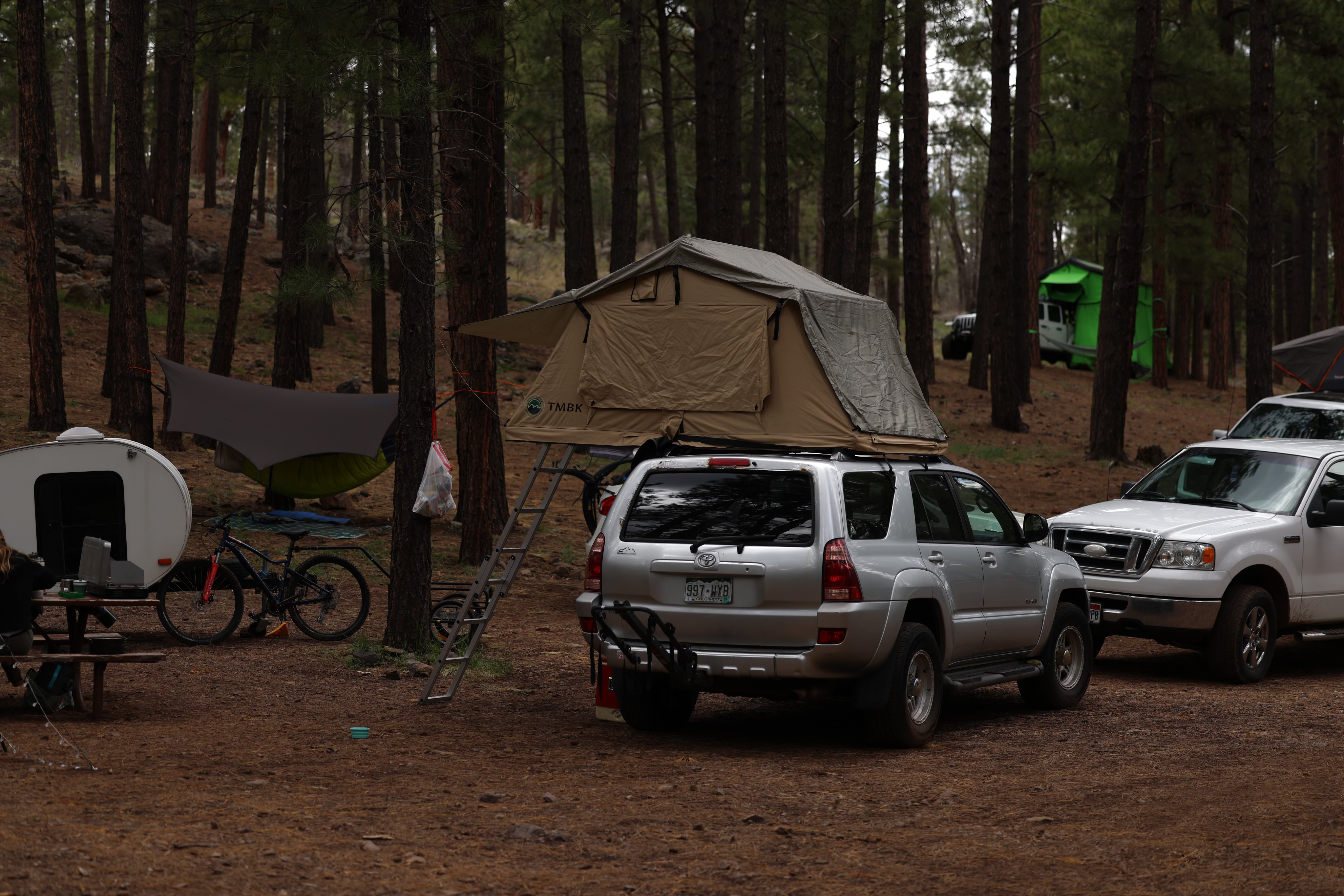 The TMBK for the WIN!