7 Off-Road Trailers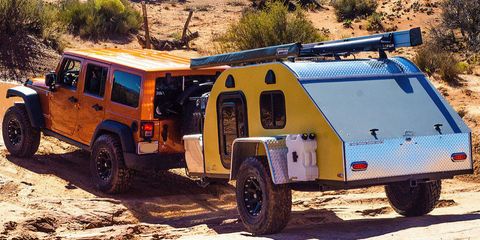 Going off the grid and becoming a self-reliant camper is every out doors men dream. Overlanding—to travel for the sheer joy of the journey—is a trend that isn't going away, and these off-road trailers are capable of following you wherever you go. Like rooftop tents, these trailers allow you to set up camp in an instant as well as carry more fuel, water, and food, so you can spend more of your precious time enjoying the great outdoors.
Patriot Camper X2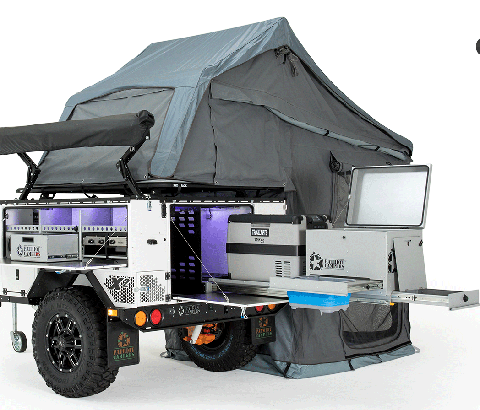 Patriot Campers is an Australian family owned business, and they've been building these rugged off-road campers on the Gold Coast for the last 5 years. They are now available in the US through Expedition Outfitters. The smaller X2 starts at around $27,990, and has everything you need to explore the backcountry for weeks at a time. A mobile kitchen and 50L fridge will keep you well fed, and the mobile power hub is equipped to handle all of your electronic needs. The 33-inch tires and favorable departure angles, ensure your camper will go anywhere that you can.
TerraDrop Off-Road Trailer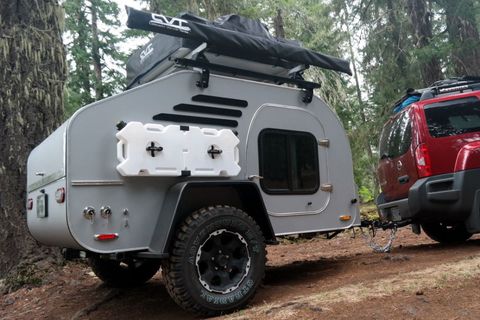 The TerraDrop from Oregon Trailer, is a custom built teardrop style off-road trailer. It sleeps two, with cabinets and storage for whatever personal belongings you see fit to bring along. A refractive interior lighting system keeps the inside warm while the outside includes a full-camping kitchen and attachments for a roof rack, gear, and other supplies. All of this backcountry luxury will cost you roughly $23,000.
TC Teardrop Trailer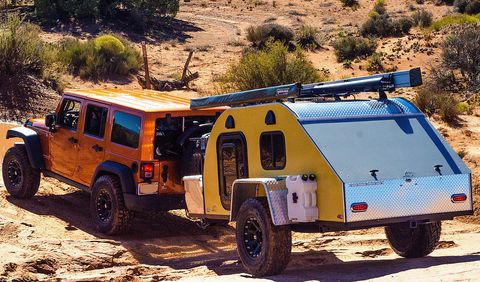 TC TEARDROP TRAILERS
TC Teardrop trailers are available in four sizes with prices ranging from $4,900 for a 4 x 8 model and $7,100 for a 5 x 10. The large sizes features a sleeping area, galley, and a convenient front box for additional storage space. Each trailer can be modified with an off-road package or an additional $1,800, which includes larger tires, aluminum wheels, a 3,500-pound axle, 10-inch brakes, and an upgraded tongue and hitch.
MORV Explore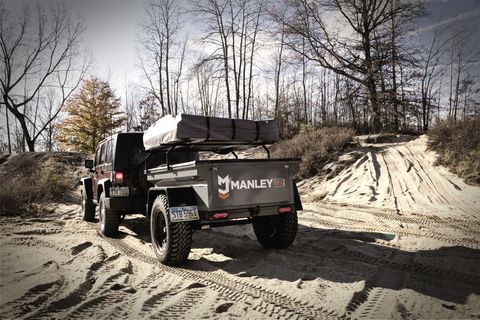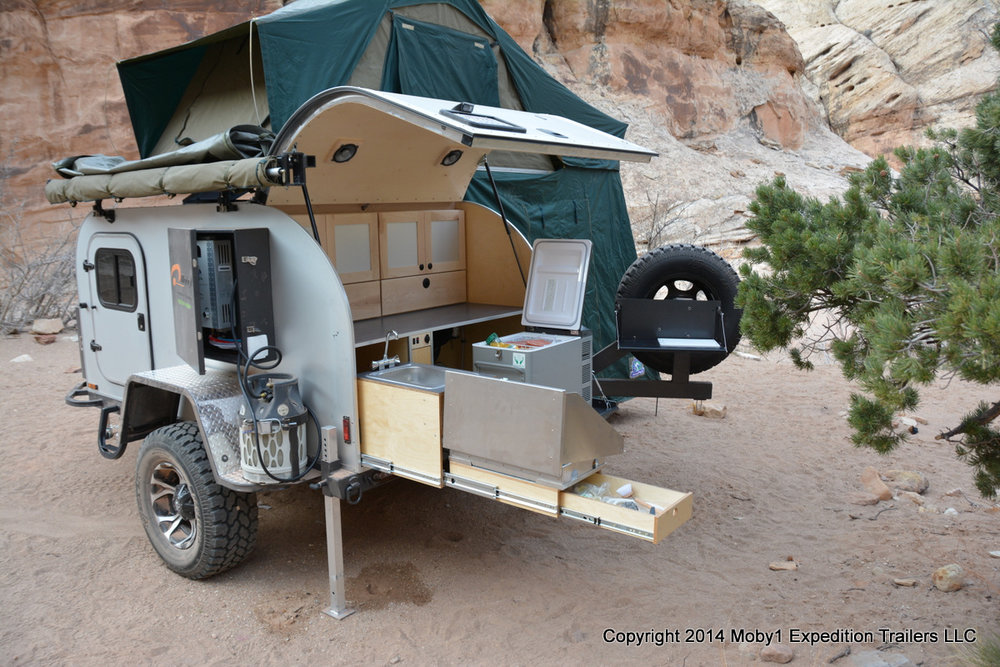 The Moby off-road trailer features a trailing A-arm coil spring suspension to provide great articulation on uneven terrain, solid hardwood cabinets, and LED tail lights. It rolls on 31 x 10.50 R16 or 265/75R16 all terrain tires that are affixed to 3500lb axles and Fox Racing shocks. The Moby1 XTR will run you $18,500.
Rugged N' Ready High Country Trailer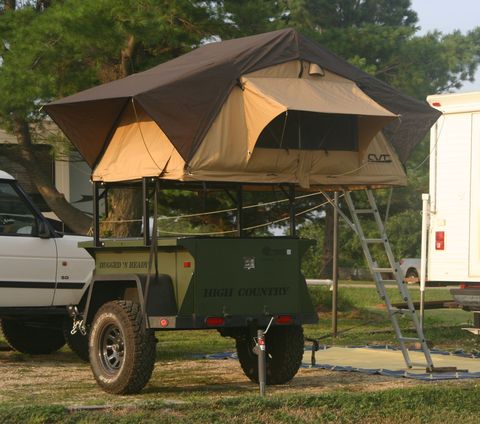 The Rugged and Ready from To Extreme is military styled and available with a number of different add-ons. From a rooftop tent, lid, and rack system, to just an open trailer, you can customize this trailer as you see fit. One option is a Versa Lift which can serve as a duck blind for hunting or high vantage point to watch sporting events. The Rugged N' Ready starts at $4,990.
RBX Rockbox Aluminum Trailer